Submitted by Kyle Maclean on Thu, 2019/05/23 - 10:48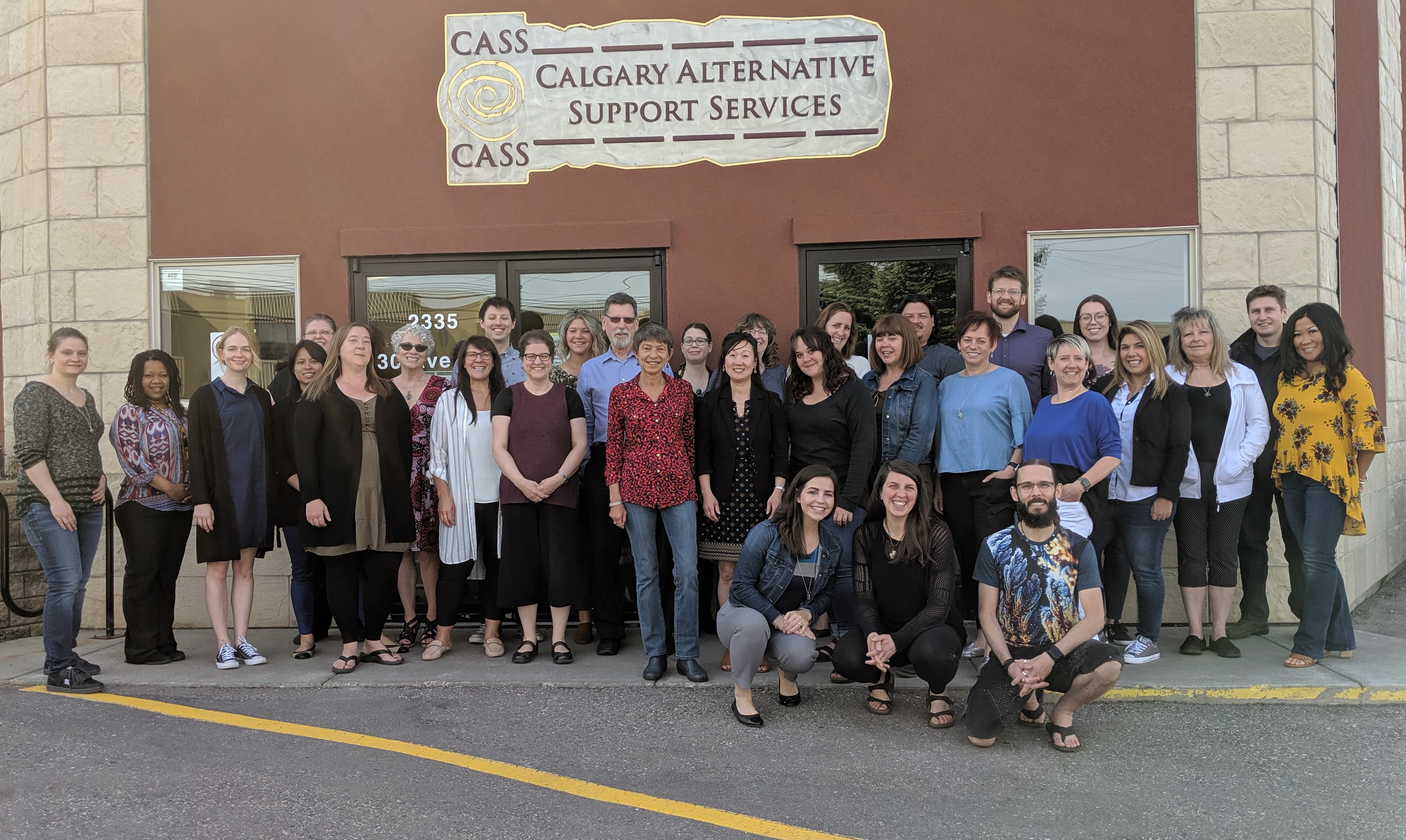 We are at once happy and sad to announce the retirement of our founder, Steven Law, from Calgary Alternative Support Services.
Steven started CASS in 1988 working in the capacity of Executive Director and Chief Executive Officer, while also providing direct support to clients over the years, up until now. His philosophies and values towards supporting marginalized populations are inspirational and worthy of admiration. Over the last 31 years Steven has seen his agency grow 45-fold. Starting by supporting 70 individuals through one funder to now supporting approximately 500 individuals through eight different funders.
Steven will be deeply missed, but we can only feel happy for him after many years of service. His accomplishments will always be there to remind us of how important he was to the development of the CASS we know today. His commitment and dedication will be greatly missed. Filling his shoes will be an almost impossible task.
Calgary Alternative Support Services will continue to operate under the direction of Mylaine Tsaprailis, Stacy Schikowsky and Tracey Reece who are all long-term employees. Together they share Steven's vision and mission for the work he began in 1988 and will strive to uphold his legacy.
Steven will be supporting CASS through his retirement transition for the next short time. His official last day with CASS will be June 30, 2019. Should you wish to offer your farewell's he can be contacted at the CASS office until that date.
We wish Steven all the very best in this exciting new chapter of his life.
Sincerely,
The CASS Family